Welcome to Laurie Tenpas's web site show casing original two dimensional art creations.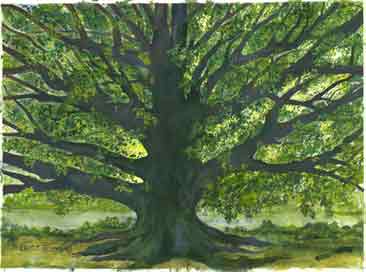 The Importance of Making...

Today....technology and our ability to cope with its constant improvements leads many on a path of illusion that is trapping our spirits. I feel there is a need to get out into the "real world"…. to touch and be connected to our community & the environment through nature and art…..this is the source of my inspiration.
Expression of how you feel….. your emotions through the process of art making has a powerful way of releasing and healing people, whatever medium you are working in.....painting, gardening, cooking, woodworking. I think it is important to understand that however we express our creativity is very individual in nature, and makes us all connected at a deeper level.
I get very frustrated as an art educator when I hear comments from children and adults that say, "I can't draw....I'm no good at art, or I wish I had art when I was in school." Expressing & making is something everyone can do....there are so many different styles of art, from photo realistic to abstract, 2D, 3D, and everything in between. If you can get lost in the creative process, in the warp in which you have no sense of time and its passing, then you have found your niche, and it is very rewarding…for myself as an art educator to see the look of pride and accomplishment on someone's face when they have realized they do have the ability to create…when they never believed they could is heartwarming.
I like to build connections to the past through artwork from personal memories of an experience, time, or place. History, connections, or beginnings are often symbolized in my work through spirals, tree roots, windows, and doors. I use pieces of the past in the form of architectural elements in many of my mixed media artworks. Living next to the Wisconsin River I feel close to the water & use the colors of blues & greens in my work. To me they are the colors of spirit, and are magical.

Laurie Tenpas
Tenpas Winds Studio